The traditional separated packing method of gaffers tape adopts pillow packing bag, each roll of tape is sealed with a pillow plastic bag. The side of the tape is tightly pressed with plastic paper during transportation.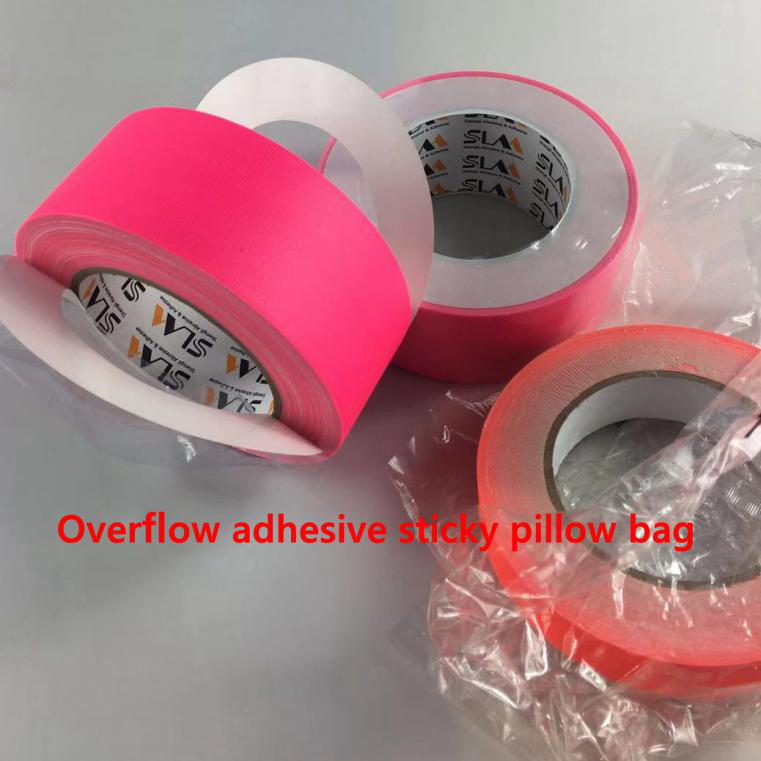 The gaffers tape coated with Natural rubber basic adhesive.
Natural rubber adhesives are characterized by their extremely long polymer chains , even at low temperatures. The long polymer chains also create the strength of the natural rubber adhesive. But the rubber layer is easy to flow in summer environment. So gaffers tape side adhesive overflow and sticky with pillow bags.
How to prevent the gaffers tape packing problem?
SLAA gaffer tape packing add release paper on both sides of each roll.
Release paper used to prevent a sticky surface from prematurely adhering. It is coated on one or both sides with a release agent, which provides a release effect against any type of sticky by overflow adhesive.