1.Direct Masking
Apply tape directly to a clean, dry surface with or without gross masking film or paper.
Do not tape over freshly painted surfaces. SLAA Pre-taped Masking film can trap solvents and cause imprinting or ghosting.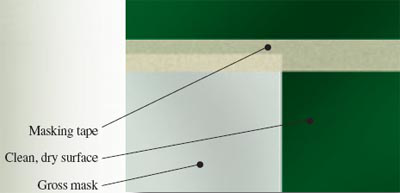 2.Double Stick Offset Masking
Overlap two tapes adhesive side to adhesive side with edges offset so that adhesive is exposed on both sides. SLAA Pre-taped masking film can then be applied first in production and then a gross mask added later.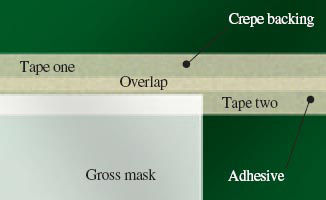 The technique can also fill gaps. For example, SLAA pre-taped masking film is first applied to the edge of a desk and hangs inside an opened drawer. When the drawer is closed the tape seals the gap.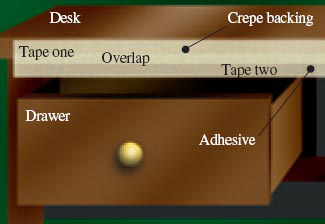 3.Inside Out Masking
Apply tape to the inside of a frame such as a window, leaving some of the adhesive side overhanging into the opening. Apply gross SLAA pre taped masking film to the exposed adhesive.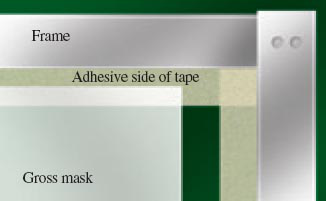 4.Spiral or Twist Masking
This technique helps prevent paint blow bye into gaps such as door jambs. With adhesive side out, twist the tape back onto itself creating a cylinder with an adhesive exterior. Press the cylinder into a gap or close the door on it.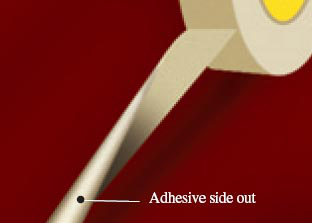 5.Feathered Edge Masking
A feathered paint edge provides a very low profile that is usually covered with a decorative tape. The SLAA masking film after application appears smooth with no visible ridge from a paint edge.
To create a feathered edge, fold up one tape edge. Spray paint from an angle that does not allow the paint to go directly under the folded edge.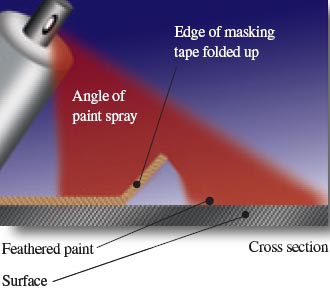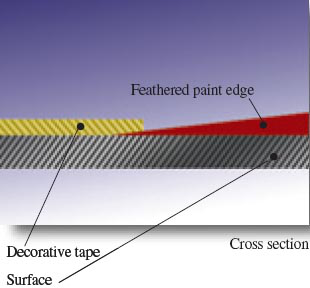 6.Reverse Masking in Large Areas
For two-tone applications over large areas, this technique involves sealing the ends or flaps of large masking bags or sheets.
1).Apply SLAA pre-taped masking film to the painted surface to establish the break line for the second color that will be added over the first color.
2).Prepare a 6″ high gross mask of paper or film with SLAA pre-taped masking film overhanging the top and bottom edges.
3.Apply one edge over the fine line tape. The crepe edge is set back from the edge of the fine line tape. The other edge of the gross mask is an unattached flap at this point.
4).The primary color will be protected with a masking bag or large sheets of gross SLAA Pre-taped Masking film. Tuck the bag or sheet edges behind the flap of the 6″ mask and press the flap firmly in place.
5).Tape down all loose flaps.