Radiant barriers consist of a highly reflective material, usually aluminum foil radiant barriers, which is applied to one or both sides of a number of substrate materials such as kraft paper, plastic films, scrim, fiberglass. These products are reinforced to increase durability and ease of handling.
FSK is a laminated material by Aluminum foil, Scrim, Kraft.
Aluminum foil glass cloth also a laminated materials by Aluminum foil, fiberglass cloth.
Radiant barriers can be combined with many types of insulation materials in reflective insulation systems. In these combinations, radiant barriers can act as the thermal insulation's facing material.
They are both be used as building Radiant barriers. Radiant barriers are installed in homes — usually in attics — primarily to reduce summer heat gain and reduce cooling costs. The barriers consist of a highly reflective material that reflects radiant heat rather than absorbing it. They don't, however, reduce heat conduction like thermal insulation materials.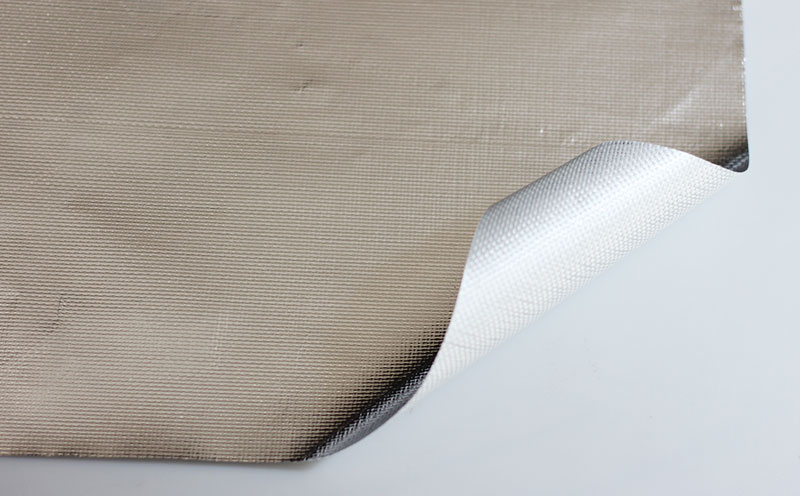 The FSK and glass cloth aluminum foil radiant barriers are more effective in hot climates than in cool climates, especially when cooling air ducts are located in the attic. Some studies show that radiant barriers can reduce cooling costs 5% to 10% when used in a warm, sunny climate. The reduced heat gain may even allow for a smaller air conditioning system. In cool climates, however, it's usually more cost-effective to install more thermal insulation than to add FSK or Aluminum foil glass cloth.