Release liner splicing tape has a special adhesive developed to perfectly adhere on the release side, where other kind of tapes would not adhere. When produce the label rolls in printing factory, it is important to splicing the release paper rolls by adhesive tape. Release liner splicing tapes provide superior adhesion to silicon coated "difficult-to-adhere-to" surfaces.
The sticker label structure include coated surface, base film, colored label, adhesive, backing paper. The backing paper of sticker paper also called a release liner or release paper. The release liner is silicon coated on 1 side to enable the label to be removed cleanly from the liner.
Splicing Tape Applications:
Splice silicon and casting release paper.
Label line flying splice tape.
High-speed splicing tape for label backing materials.
Label printing flying splice tape.
Release paper flying splice tape.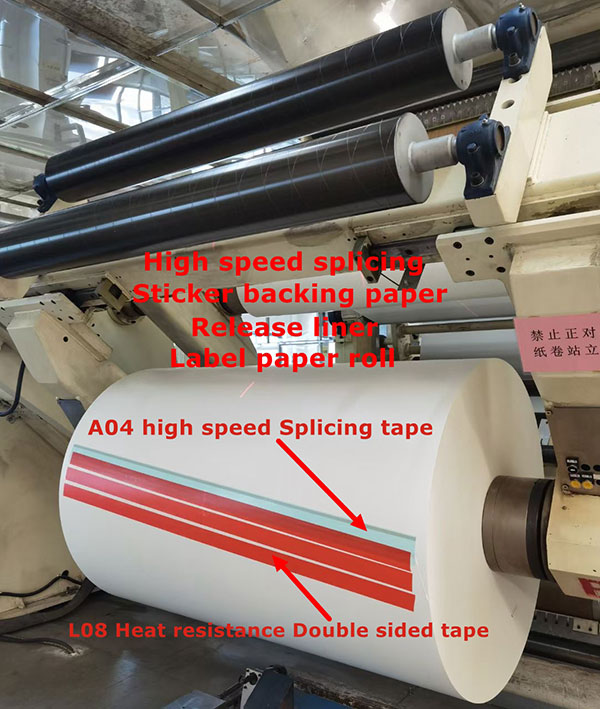 A04 Splicing Tape Application
A09 Splicing Tape Application