1.zero-speed splicing tape
The zero-speed splicing tape structure is similar to the normal double – sided adhesive tape. Zero-speed splicing tape use for a device named zero-speed splicer. It found in the infeed section of printing presses used in web offset lithography which splices a fresh roll of paper to an expiring roll. The zero-speed splicing tape in contrast to a flying splice tape, operates while the expiring roll and the new roll are both stationary.
When use zero-speed splicing tape, the running and new web are brought to a halt during the splice cycle, during which time the press is fed from the integrated festoon.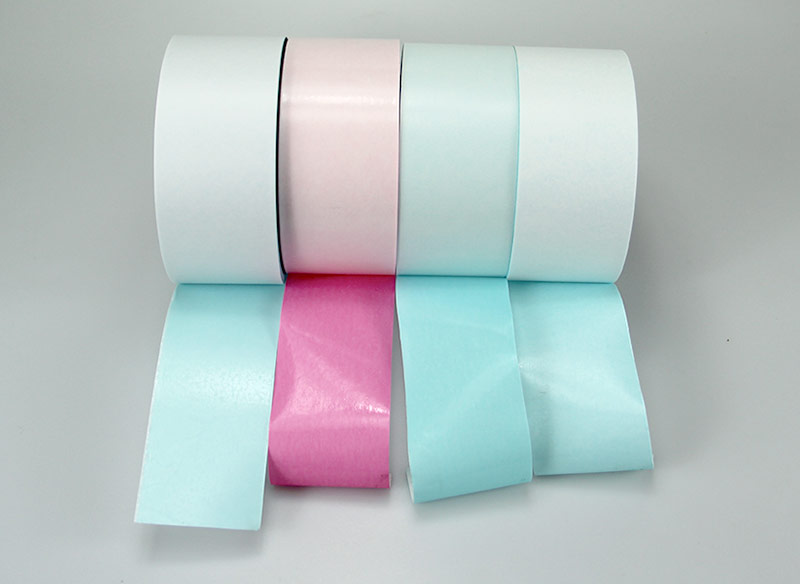 2.High speed splicing tape
High speed splicing tape also named Flying splice tape. The Flying splice tape is a double side tape with Slitty release paper liner and fixed trips use for Flying paster.
The flying paster is a splicer for a web press that is used for continuous production.  High speed splicing tape works by "pasting" an expiring roll onto the next so that the press does not have to stop.  The "flying" aspect of it indicates that it accelerates the roll to the same speed of the press and then quickly performs the splice.