Gaffers tape, Spike tape and Chroma Key tape these three products are matte cloth tape. Their matte finished cloth backing doesn't reflect light. They also have a common feature is to remove no residue. But they also have some differences.
Different application: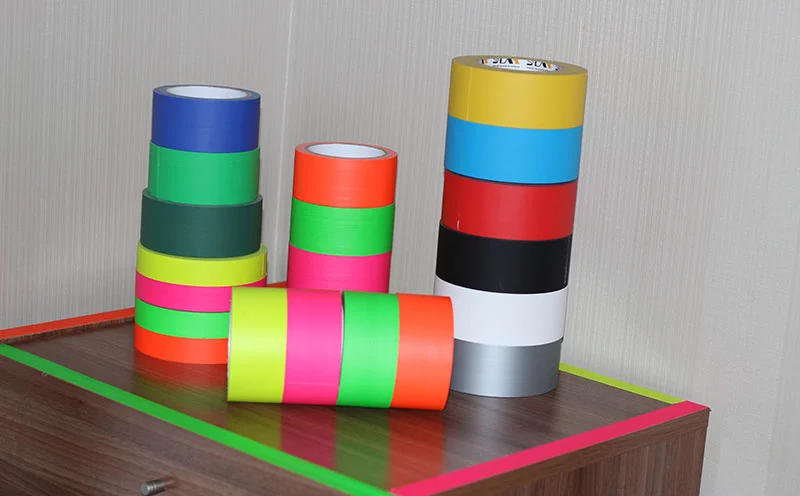 Gaffers Tape
Is commonly used on secure on film and television sets cables and equipment. It is also used for temporarily repairing props and costumes.
Spike Tape
Used in theater productions and live events to mark positions on the stage or floor.
Chroma Key Tape
Is typically applied to a green or blue screen or backdrop, which is then used as a chroma key to composite images or footage onto a different background.
Different Colors:
Gaffer Tapes

Matte Silver / Matte Blue / Matte Black / Matte White / Matte Red /Matte Yellow / Matte Green.

Spike Tape 

Matte Fluorescent Green, Matte Fluorescent Yellow, Matte Fluorescent Orange, Matte Fluorescent Pink.

Chroma Key Tape

Chroma key Green or Chroma key Blue.
Different Roll Size:
Gaffer Tapes

50mmx50m.
It will be bigger length each roll for stage floor and carpet application.

Spike Tape

12mmx25m, 25mmx25m.
Spike tape normally cut to 1″ or 1/2″ narrow rolls, narrow stick and easy tear by hand.

Chroma Key Tape

50mmx25m.
It will be easy handle to fix the background screen.