What is Gaffer's Tape?
Gaffer's tape, also known as gaff tape or gaffer tape, is a strong, pressure-sensitive tape that is commonly used in the entertainment industry to secure and hold lighting and audio cables, as well as to mark stages and floors. It is often preferred over duct tape because it is easier to tear by hand and leaves little to no residue when removed. Gaffers tape is typically made from a durable fabric, such as cotton or polyester, and has a matte finish to prevent it from reflecting light. It is also available in a range of colors to help it blend in with its surroundings.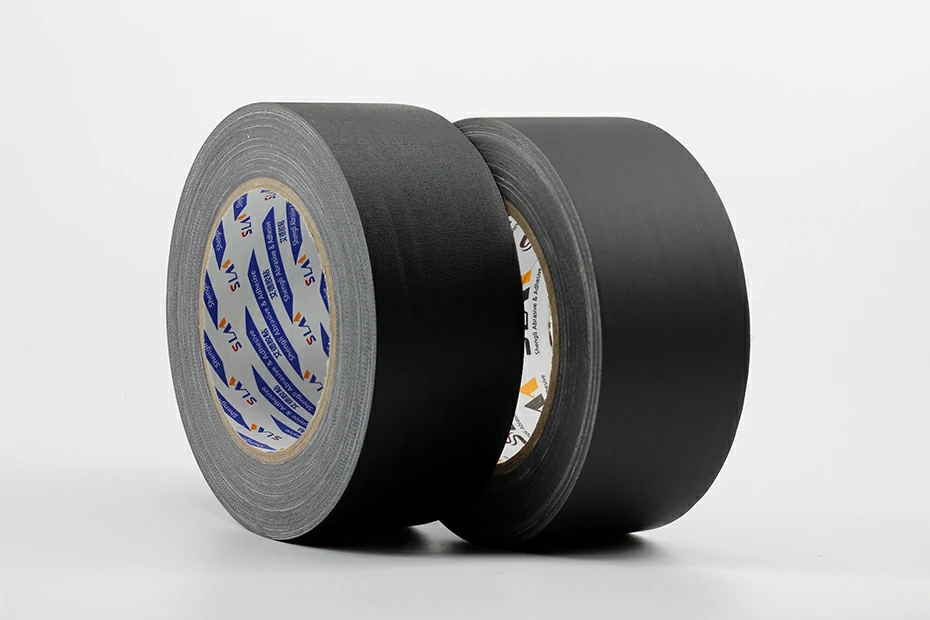 What are the differences between Spike tape and ordinary Gaffer's tape?
Fluorescent gaffer's tape is similar in construction to regular gaffer's tape, with a woven fabric backing and a synthetic rubber adhesive. The main difference is the color, which is designed to be highly visible and stand out.
Size: Spike tape is generally narrower than gaffer's tape, typically measuring around 1/2 inch to 3/4 inch in width. This allows for more precise marking and placement.
Adhesive: Both gaffer's tape and spike tape use a synthetic rubber adhesive, but the adhesive on spike tape is often less aggressive than that on gaffer's tape. This allows for easy removal without damaging delicate surfaces or leaving residue behind.
Color options: Both tapes are available in a variety of colors, but spike tape is often available in brighter and more vibrant colors, which can make it easier to see on stage or set.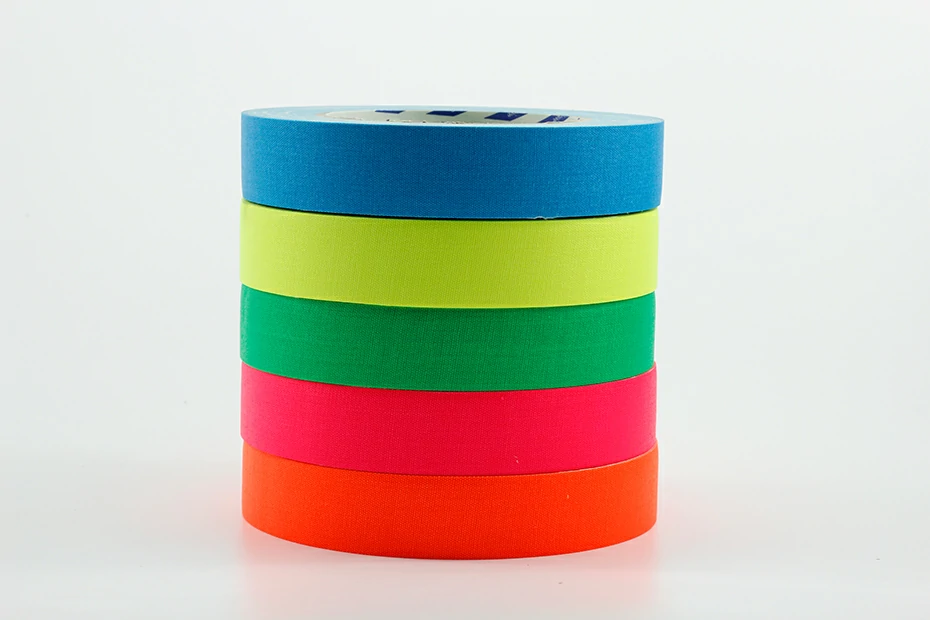 Overall, while gaffer's tape and spike tape have some similarities in terms of their construction, they are designed for different purposes and have different characteristics that make them better suited for their respective tasks.
Not all gaffer's tape is fluorescent tape, but some gaffer's tape is available in fluorescent colors. Fluorescent tape is typically a bright, highly visible tape that is used to mark or highlight objects or areas that need to be easily seen, especially in low-light conditions. Fluorescent gaffer's tape is often used in the entertainment industry to mark stages or floors, or to indicate the positions of props or equipment.
Learn more about Gaffer's tape